You don't have to purchase all seats you might need right away!
If you purchased, for example, a one-seat license and then realized that you need more seats, you can easily purchase more seats while still enjoying the same multiple-seat discount you would get if you bought all seats in advance.
In order to add more seats to your license, please go to the web store page (https://hsmadvisor.com/buy) and proceed to purchase your current license type.
In the purchase form make sure to enter the same First Name, Last Name, and Email you used when purchasing the original license.
Also, select the number of new seats you would like to add to the license.
After you click on the Buy Now button, you will see the following letting you know the existing license has been found: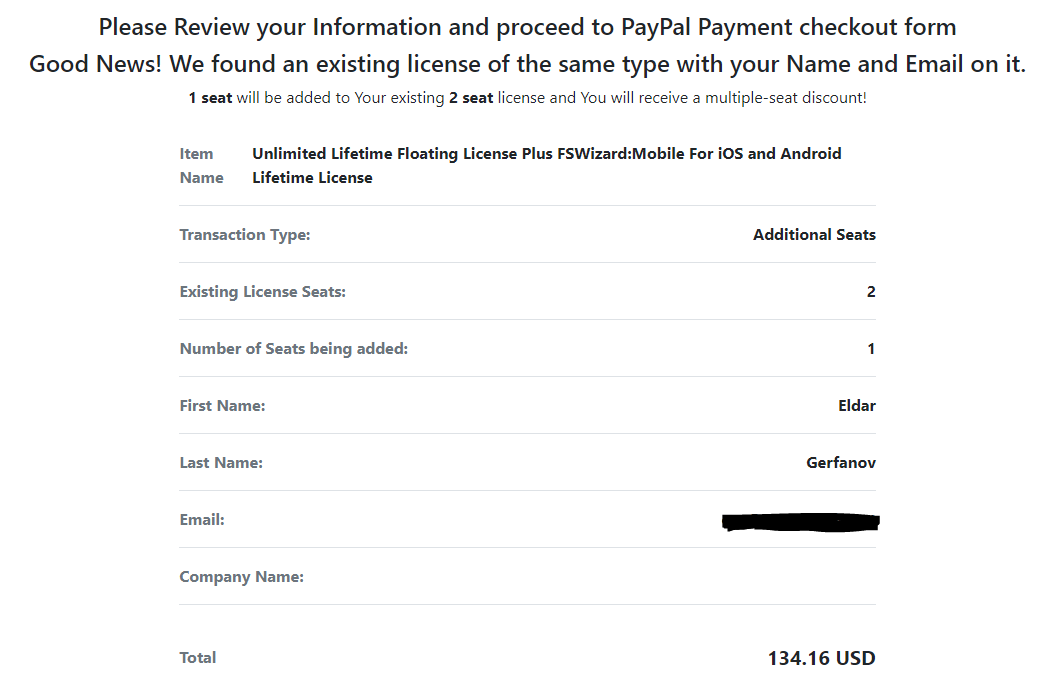 Note that the Total price shows the difference between the current price of the seats you want minus the current price of the seats you already have.
All you have to do at this point is proceed with the payment process.
After the payment has been made, you will receive email notification of your updated license details.
Monthly subscription licenses can not be updated this way. You would have to cancel your current subscription and purchase a new one with the number of seats that you require.