Licenses that members of Your Dealer Group create end up in the "Dealer Licenses" page.
This page shows statistics per each month. Overall sales and the list of all the licenses that have ever been issued.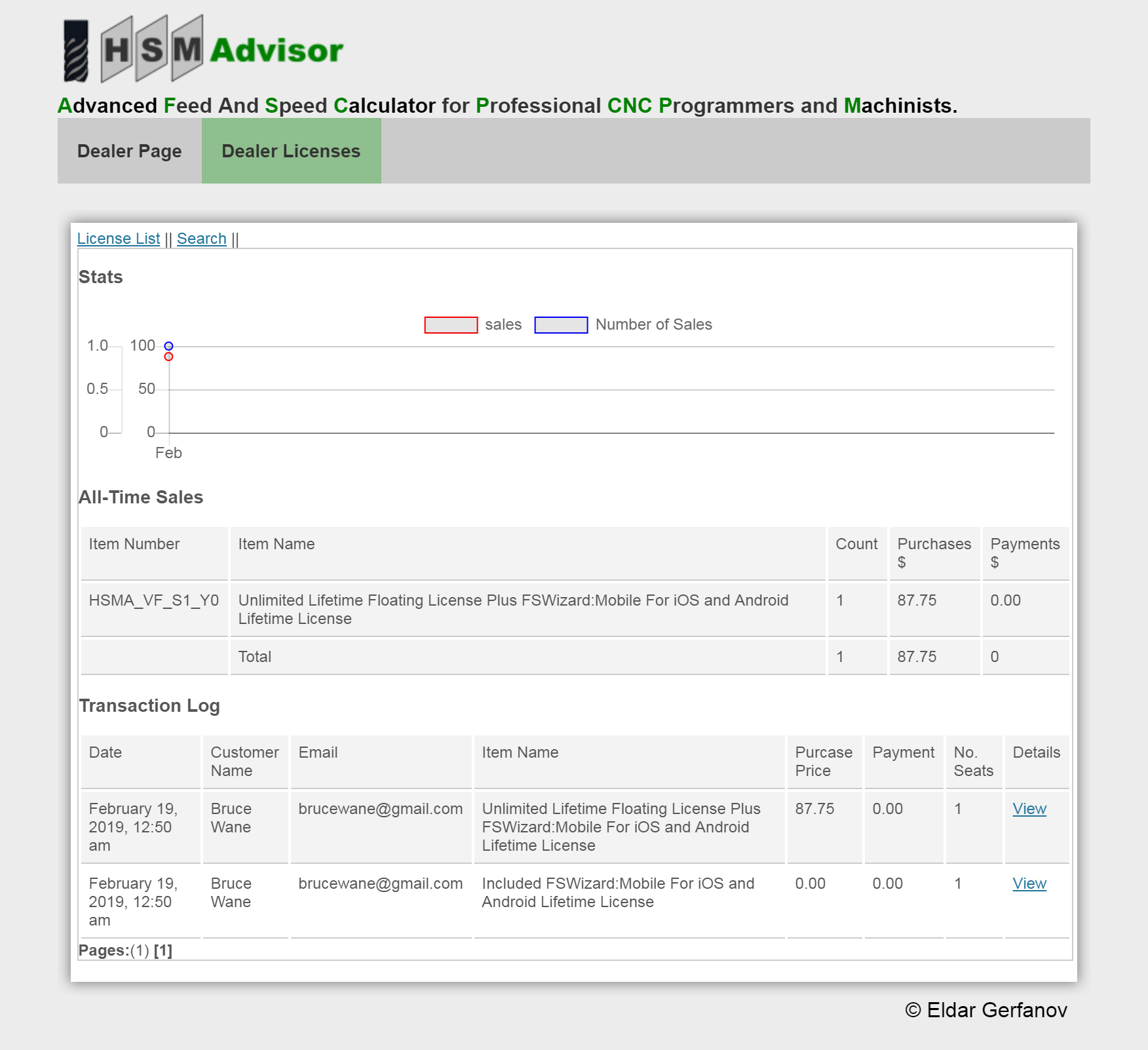 You can "View" the license: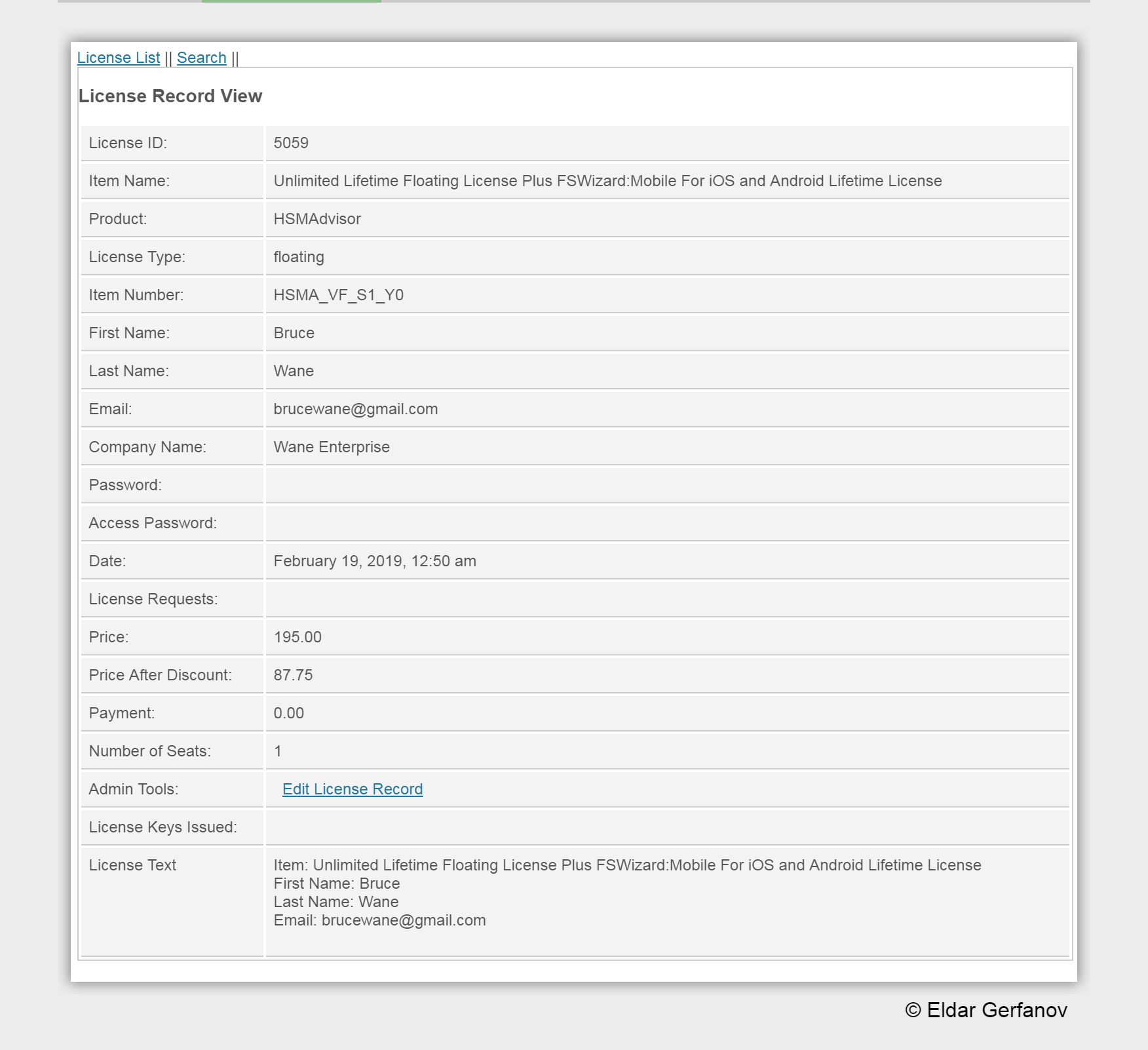 And Edit certain fields of the License Record: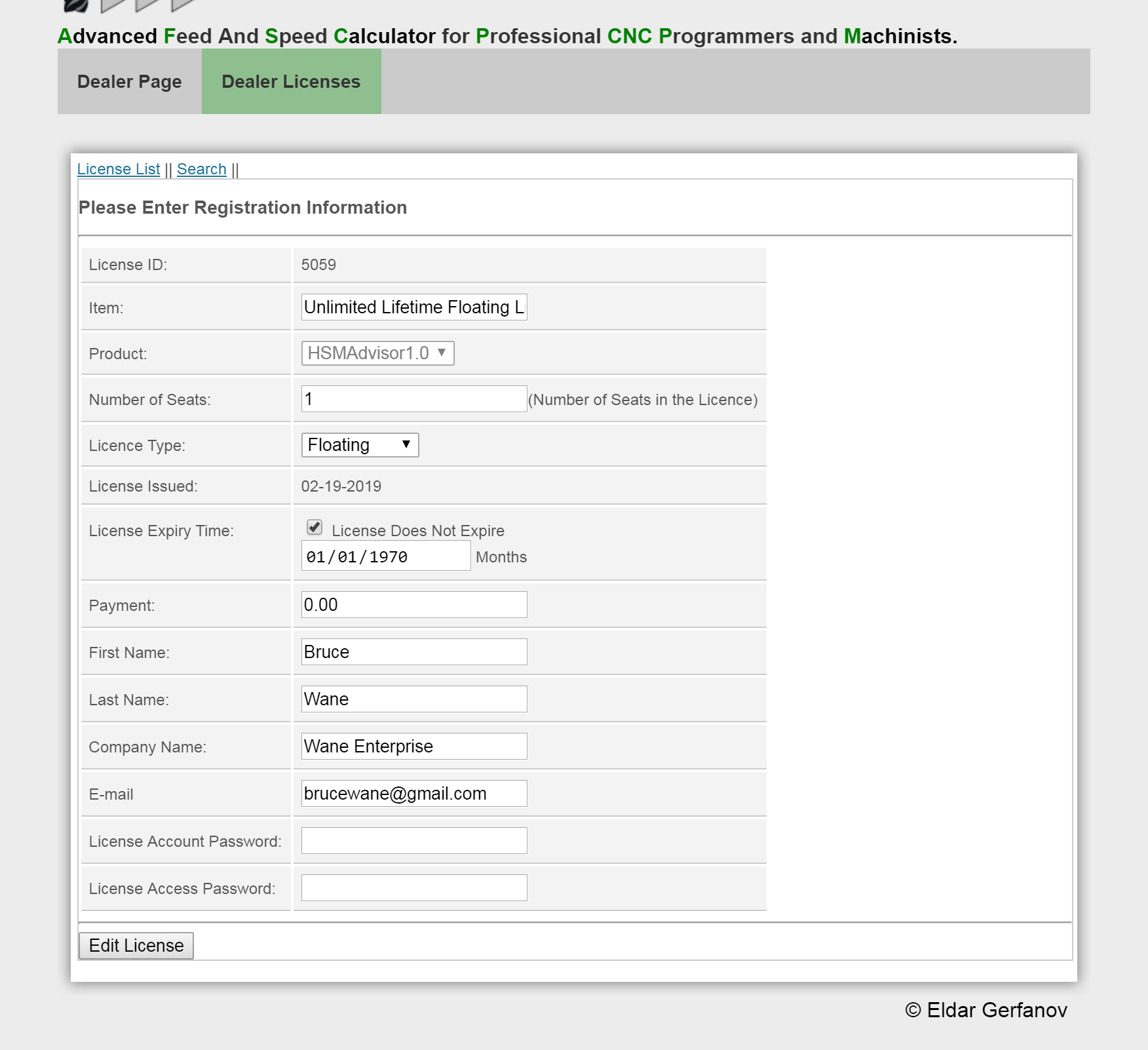 At this point Dealers can only edit the Password and Expiry Time fields.
For all other manipulations, please contact the administration!