FSWizard:Mobile For iOS and Android Lifetime License
18.99 USD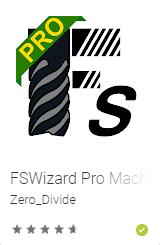 Why buy through Play Market or iTunes when you can get more for less?
Purchase FSWizard PRO directly from here and use the same license on your Android, iOS device, and even your Web Browser on any platform!
This license does not include HSMAdvisor so check this out: All HSMAdvisor License packages come with FREE FSWizard PRO licenses for Web Browsers, Android, and iOS devices.