Advanced Feed And Speed Calculator for CNC Programmers and Machinists.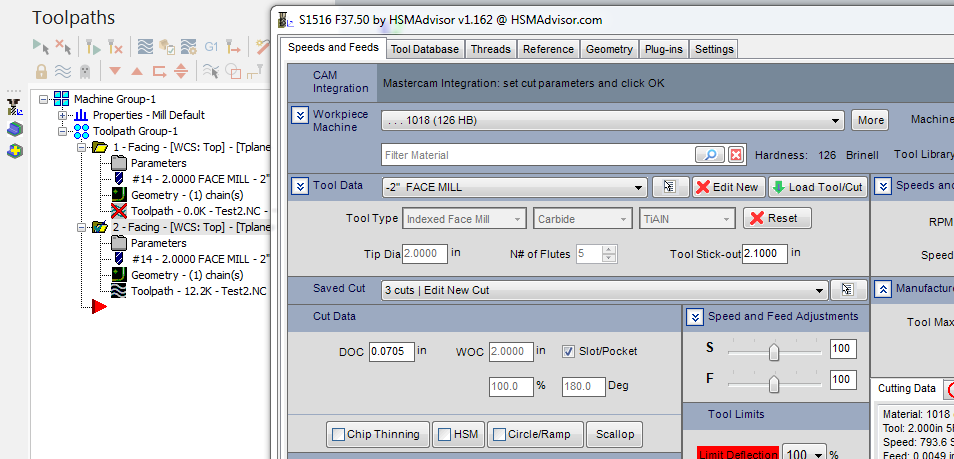 HSMAdvisor Integration with MasterCAM
Pass Toolpath parameters to HSMAdvisor and back
Recognize and Associate MasterCAM tools with HSMAdvisor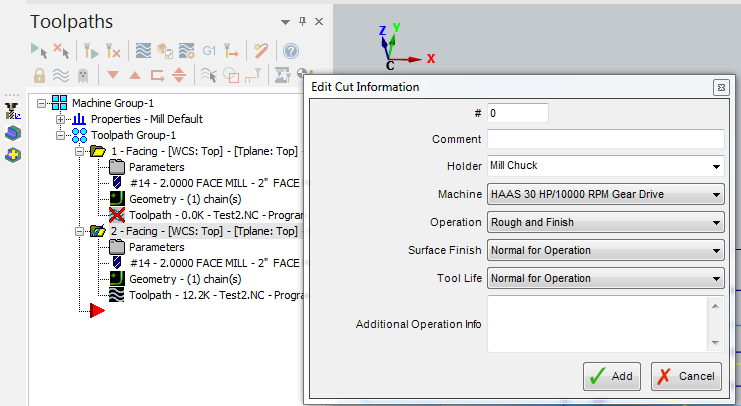 Save and Retrieve Toolpath parameters from HSMAdvisor database
Save MasterCAM Toolpath parameters with a click of a mouse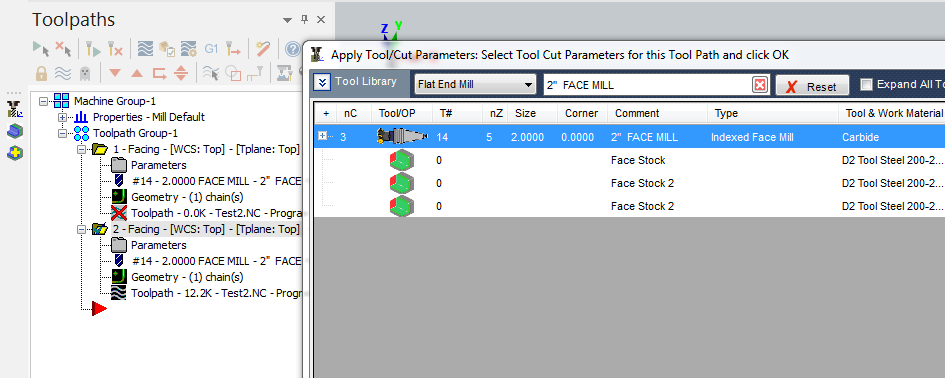 Apply saved parameters to new MasterCAM Tool Paths
ToolPath parameters are filtered out according to their tool names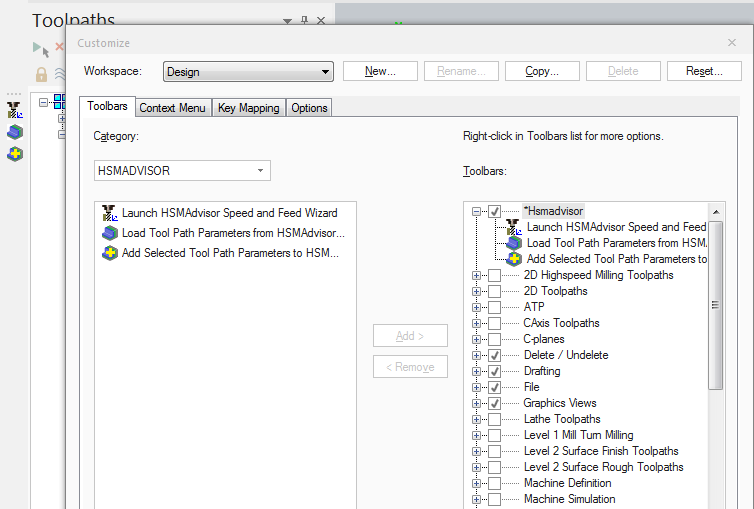 Download and Install HSMAdvisor hook and add it to MasterCAM using "Customize Toolbar" menu
Download the latest update
January 5, 2017, 6:34 pm by admin
Various bug fixes and improvements in this update
HSMAdvisor For MasterCAM Hook Information
HSMAdvisor Hook for MasterCAM is still under active development
Please be careful with the results and use common sense.
Installation

HSMAdvisor setup requires administrative privileges to install into Program Files.
HSMAdvisor Hook for X9 needs to be installed into C:\Program Files\mcamx9\ directory.
Hook for MasterCAM 2017 needs to be installed into C:\Program Files\mcam2017\ directory.
---
See Also
At this moment the following tool paths are fully recognized:
Face Mill
Contour
Pocket
Drilling
(Boring, Tapping,C-Boring)
Circle Mill
All 2D HST Tool paths:
Dynamic Milling
Dynamic Area
Blend Mill
Peel Mill
All 3D HST Tool paths
All 3D Tool paths
Things to be added in the coming days/weeks/months:
Turning
Routing
Setting up HSMAdvisor hook:

Calculating cutting parameters for Face Milling, Saving Tool and Cut data and recalling it when needed: