October 1, 2016, 9:54 pm by admin
New Goodies in HSMA v1.407!
Hardness conversion Chart in Reference tab
Improved CutCloud with ability to easily import selected tools and cuts into the local database.
As this feature is becoming more robust, I also started adding useful cutting data to the cloud.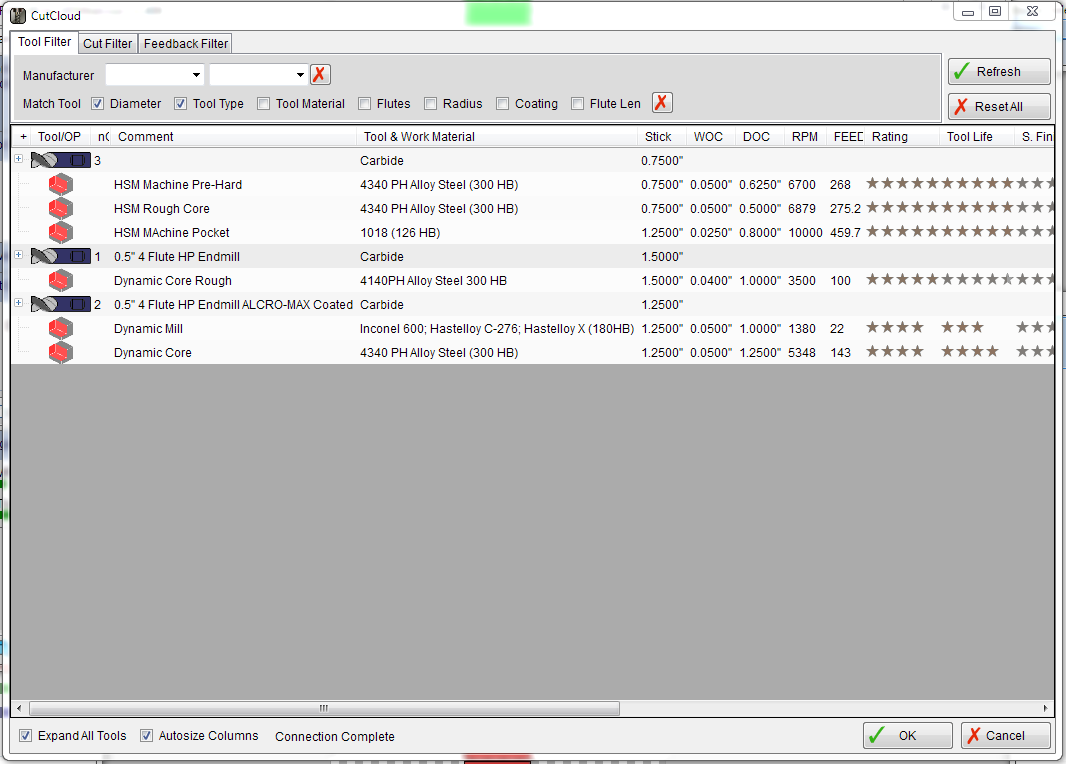 Eventually, I believe, it will become another hugely useful resource for all HSMAdvisor users!